Global event organiser Bench Events has a long track record organising premium hospitality forums across Europe, the Middle East, Africa, Asia and Latin America.
Events in Addis Ababa, Berlin, Buenos Aires, Cape Town, Casablanca, Dubai, Guayaquil, Istanbul, Kigali, London, Madrid, Moscow, Nairobi, San Jose and Sochi are the definitive meeting places for the hotel, restaurant and aviation industries to learn, network and do deals. 
The services are subject to contract and availability.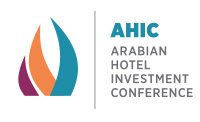 2 tickets for Arabian Hotel Investment Conference, 9-11 April 2019, UAE.
As the meeting place for leaders of the region's tourism and hospitality investment industry, AHIC brings together a diverse portfolio of speakers to share their perspectives on various market challenges, identify industry innovation and discuss opportunities. 
The 2019 edition of AHIC will take place on 9-11 April 2019 at the AHIC Village in Ras Al Khaimah, United Arab Emirates.
Offer
2 tickets available on a first come first served basis for the event. Value of $2,699 per ticket. 
Price
2,700 HotelCoins a ticket. 1 ticket per member.
Delivery
To obtain a ticket, click on 'Contact the supplier' and send us a message. The two tickets will be provided to the first two contacts we receive. 
The services are subject to availability.